Gundry MD Product Discounts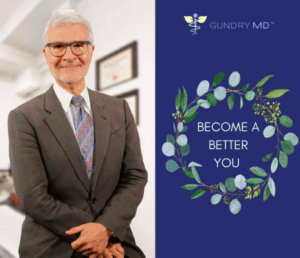 I read the book "The Plant Paradox" when my close friend gave it to me for Christmas. I found myself agreeing with his explanations on why we have so many health issues today. This then had me slowly changing what I was eating to start to avoid lectins. I started with just cutting out certain foods. With my gut feeling better, having more energy and cutting out a lot of lectins, I knew this was a better lifestyle. A lot of what Dr Gundry talks about in his books, videos and podcast made sense as to how we evolved with eating certain foods.
Now been cutting out so many lectins and eating more of what he recommends. Then I slowly started trying his foods, supplements and even skincare products from his website. I was so impressed with the difference from his products that I decided to sign up as a Gundry MD Ambassador. This was so I could also offer friends and family Gundry MD coupon codes and discounts on his products and supplements as well when you buy through my special link. If I felt better taking his products I thought surely others would as well.
The discounts are so good that they start at 20% and can be up to 70% off. He does also do extra special discounts and uses coupon codes at certain times of the year. When we're told about it, I notify my followers on YouTube first and update the special coupon code under the video.
They also offer a risk free 90 day money back guarantee on anything you purchase. This also proved to me they are good products.
If you want to try them too, here is the Gundry MD discounts link –
So remember to follow me on YouTube @foreverhealthyjourney then you'll be able to see when I reveal the video on a new Gundry MD coupon code. This is when he has even more discounts on his products. These are usually only for a short time though so you'll need to keep checking.
You always get 20 – 50% off using my Ambassador website link and now you can get an EXTRA 30% OFF as well using the Coupon Code GIVE30 ~ Might want to hurry as it's only until the 28th Nov 2022! Enjoy!