Hemp Protein Vegan Walnut Loaf
We may earn money or products from the companies mentioned in this post.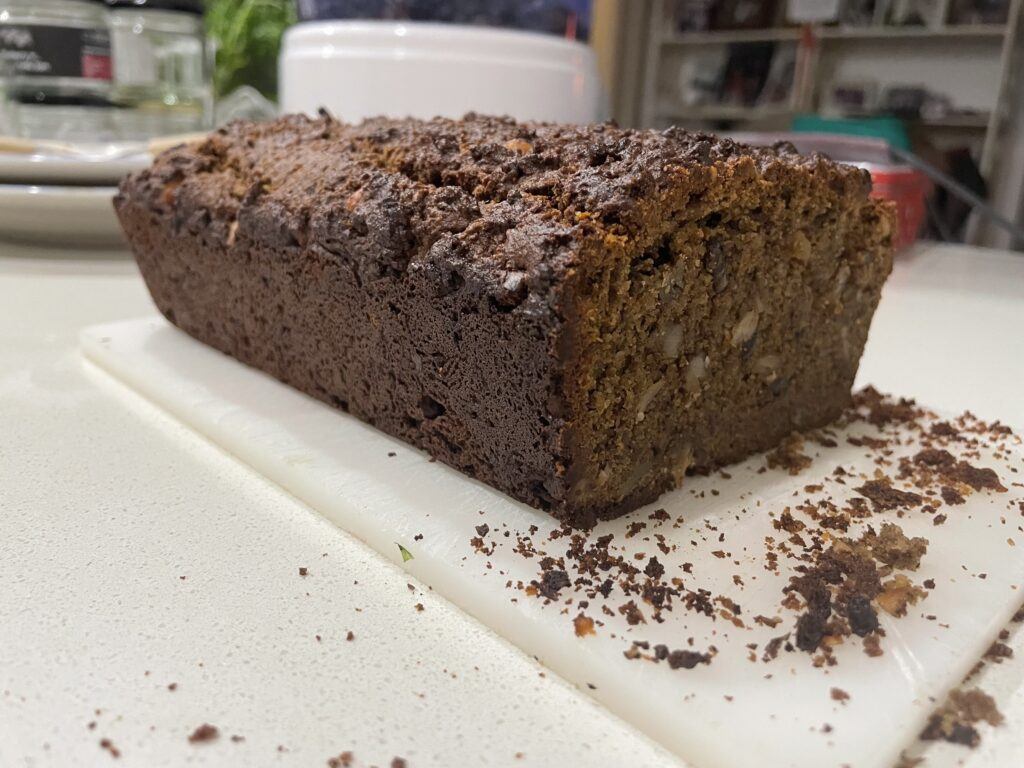 I found this recipe in The Plant Paradox Cookbook by Dr Steven Gundry and thought I would give it a go doing it vegan. When I added the wet ingredients to the dry ingredients though, it looked sloppy. That's when I had the idea to add hemp protein powder to it. So I added 1/4 cup and the dough looked much better. That's how it became the "hemp protein vegan walnut loaf".
When baking vegan, it can be difficult using vegan egg or flax egg as sometimes it still doesn't cook properly through the middle. This one worked really well though.
See video below of how I made the hemp protein vegan walnut loaf and ingredients I used.
Ingredients
4 tablespoons avocado or coconut oil, melted, plus additional for greasing the pan. I use the Absolute Organic Extra Virgin Coconut Oil.
1½ cup blanched almond flour. I use the Lotus Superfine Almond Flour.
½ cup hazelnut flour/meal. I used Chef's Choice Hazelnut meal.
6 tablespoons arrowroot starch. I used Lotus Arrowroot Powder.
4 tablespoons finely ground flaxseeds/flaxseed meal. I used Ceres Organics Ground Flaxseed.
1 cup diced walnuts
2 tablespoons tapioca starch. I use Lotus Tapioca Flour.
½ teaspoon iodized sea salt. I just used Celtic sea salt that I already had.
1 teaspoon baking soda/Bi-Carb Soda
4 VeganEggs. I used Orgran Vegan No Egg Replacer.
½ cup plain full-fat coconut milk
2 tablespoons yacón syrup. I used Loving Earth Organic Yacon Syrup.
1½ teaspoons red wine vinegar
1/4 cup Organic Hemp Gold Protein Powder
Method
1. Preheat the oven to 350°F or about 180 – 200 degrees. Generously grease an 8½ × 4½-inch glass or metal loaf pan with avocado or coconut oil (or you can line it with parchment).
2. Add the vegan egg to a cup or bowl to mix up first separately. Using the "Orgran Vegan No Egg, Egg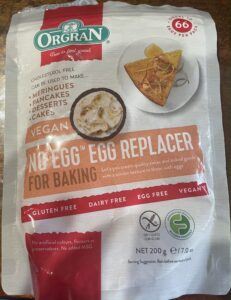 Replacer For Baking" I used 4 small heaped teaspoons and also added 8 tablespoons of filtered water to a ceramic cup. Then mixed with a fork. Then leave sit while you get and mix the other ingredients.
3. Whisk together the almond flour, hazelnut flour, arrowroot starch, flaxseeds, walnuts, tapioca starch, salt, and baking soda in a large bowl.
4. In a smaller bowl, combine the avocado or coconut oil, VeganEggs, coconut milk, yacón syrup, and vinegar.
5. Add the wet ingredients to the dry all at once and stir until combined, being careful not to over-mix (too much mixing makes the bread tough).
6. Immediately pour the batter into the prepared pan and bake until a toothpick inserted into the center comes out clean, about 40 to 45 minutes.
7. Cool on a wire rack before slicing and serving, and store any leftovers wrapped in the fridge for up to 5 days. I cut into slices that would fit in the toaster and put the individual slices in separate bags and freeze them for later.